FounderBytes for Tech Founders
THE DEAL EXPERTS.

Welcome to the first edition of the FounderBytes for Tech Founders. The resources from our firm were curated for founders, by founders. Meaning…we've been in your shoes. We know what it's like to manage a growing tech company, and we want to provide easy access to the information you're searching for. 
As Q3 comes to a close, we wanted to share resources we wish we would have had when  we built and sold our own software company. We're talking about tips on managing and leading a growing tech company, sales for tech startups, starting your marketing program, and insights from investment bankers who have been there, done that. 
Our team has decades of combined experience in investment banking, private equity, and strategic M&A — plus the unique perspective of having been tech founders ourselves. We know how to navigate the complex process of scaling and selling your company. In ScaleView Q3 Roundup, we hope these insights and lessons shared will inspire you as a founder to continue growing your technology business.
In this Roundup (Categories)
Managing & Leading a Growing Tech Company: These insights specifically highlight the experience of ScaleView Partner, Gabe Wilcox, and lessons learned from starting, leading, and growing a tech company.
Growth for Tech Startups: In this category, ScaleView Partner, Jay Snodgrass shares tactical and strategic advice for scaling and leading your sales team. As a former sales manager himself, Jay's insights are made from experience and extremely actionable.
Starting a Marketing Program for Tech Companies: While many tech startups are sales-focused, the foundational stages of a business are integral for kickstarting your marketing program.
Creating & Capitalizing on Value (IB Insights): Our personal experience starting (and selling!) our company, as well as our M&A expertise provide the ideal perspective for founders looking to make their next step.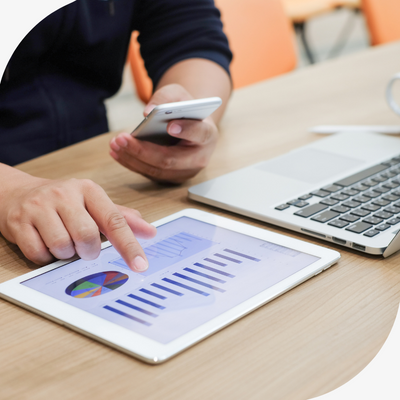 Starting a Marketing Program for Tech Companies
Creating & Capitalizing on Value (IB Insights)